10mm (3/8") Drill
D10VST / D10VST(L)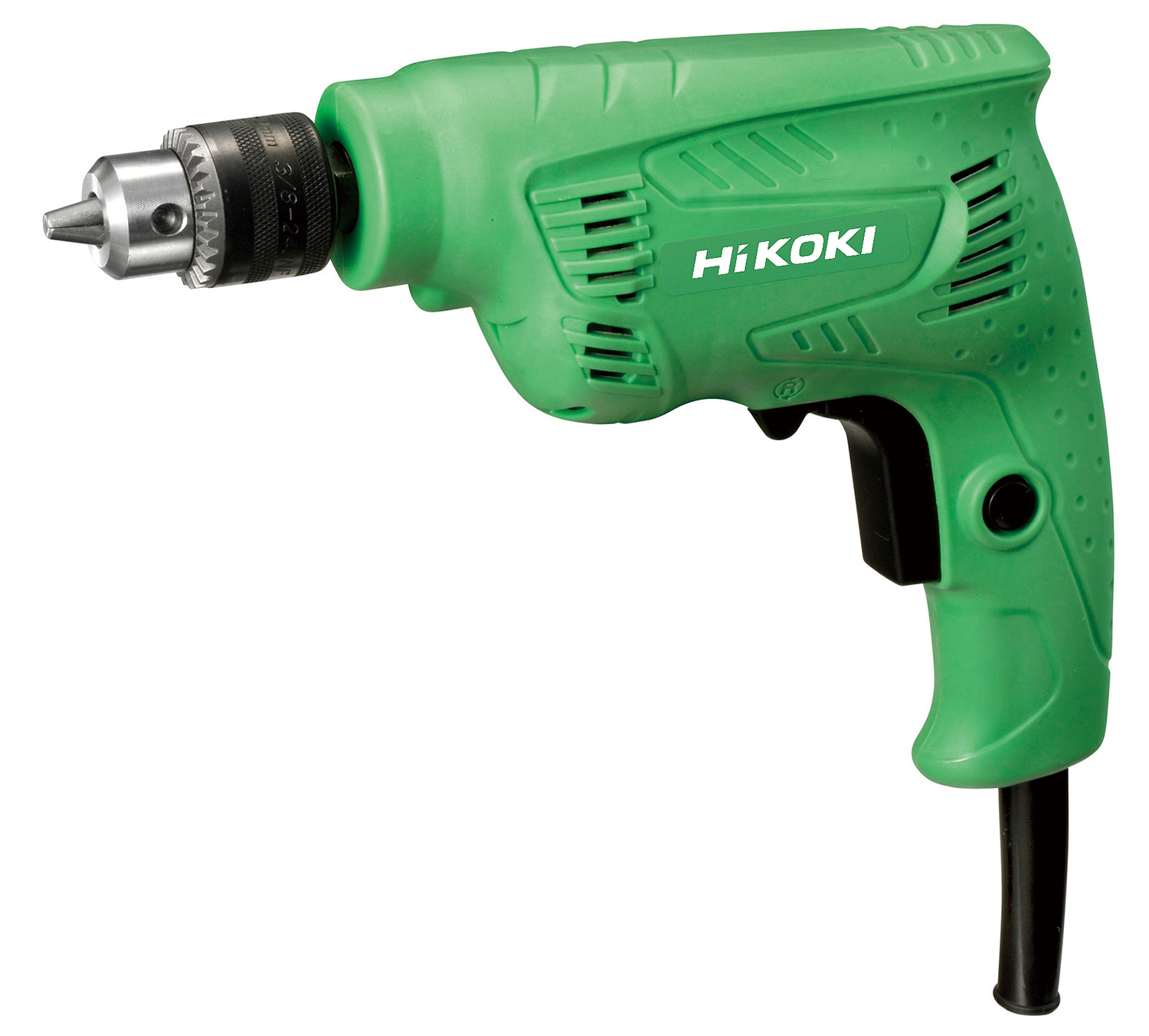 Features
Powerful 450W motor
15% faster speed*1
Compact and lightweight*1
Variable speed
Reversible by lever switch
The D10VST(L) meets regulations on Electro-Magnetic Compatibility


Keyed chuck or keyless chuck available by country or area.
Attachable to an optional drill stand*2

Note: Mounting part dimensions of D10VST and D10VST(L)
Dia x Length: Approx. Φ43 x 12mm
Specifications*3
Chuck Capacity
10mm (3/8")
Capacity: Steel
10mm (3/8")
Capacity: Wood
25mm (1")
Power Input
450W
No Load Speed
0 - 3,200/min.
Overall Length (with Keyed Chuck)
227mm (8-15/16")
Overall Height (with Keyless Chuck)
176mm(6-15/16"): D10VST / D10VST(L)
186mm(7-5/16"): D10VST / D10VST(L)(L)
Weight (with Keyed Chuck)
1.2kg (2.6lbs.)
Standard Accessories
Chuck Wrench
In comparison with the conventional model FD10SB.
Optional drill stand may not be sold in some countries and areas.
Speci cations and standard accessories are subject to change by areas.
Note: Manufacturer reserves the right to change specifications of parts and accessories without notice. Specifications and standard accessories may vary from country to country.