10mm (3/8") Drill
D10VC3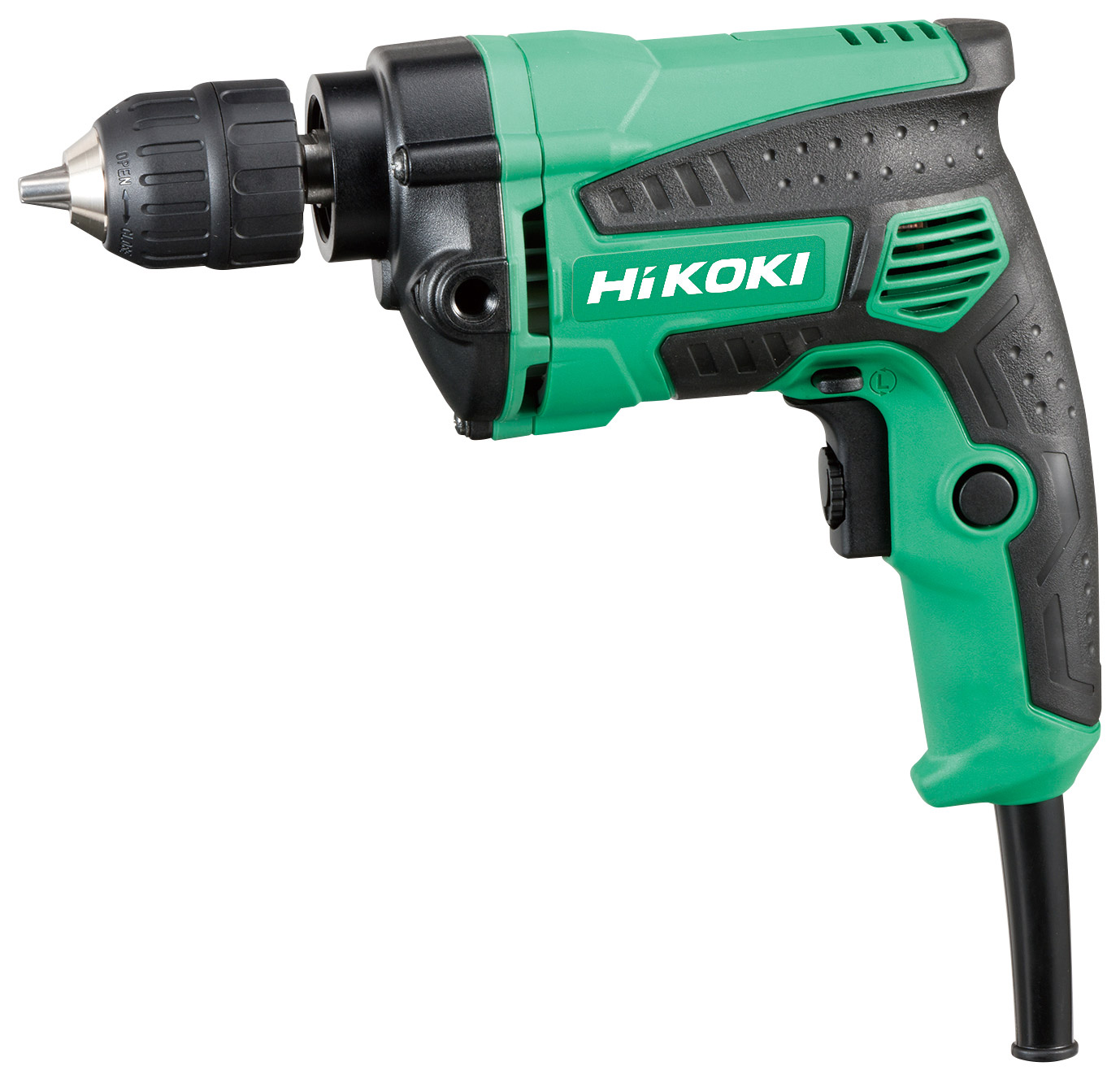 Powerful & Lightweight
Powerful Motor Provides Faster Drilling Speed and More Overload Durability

Drilling speed comparison when drilling into steel with a ø10 metal working drill bit, based on the speed index of the previous model taken as 100.
Torque comparison when the motor burns out, based on the durability index of the previous model taken as 100.
The values are for reference purposes. They vary according to conditions.
Variable Speed Trigger Switch with Speed Control Dial
The speed control dial allows users to adjust the pull of the trigger switch and maintain a consistent rotation speed.
Keyless / Keyed Chuck *
Keyless chuck for quick tool-less bit changes. Keyed chuck for secure hold of the drill bit.
Chuck type varies by region.

Robust Cylindrical Housing
Optional Side Handle
For more stability, an optional side handle can be attached on either side of the gear cover.
(Code No. 981205)
Specifications
Drill Chuck Capacity
10mm (3/8")
Capacity
Steel
Twist Bit
10mm (3/8")
Wood
Flat Spade Bit
32mm (1-1/4")
Auger Bit
25mm (1")
Power Input
600W
No Load Speed
0 - 2,500/min
Overall Length
Keyless Chuck
242mm (9-17/32")
Keyed Chuck
238mm (9-3/8")
Weight *1
1.4kg (3.0lbs.)
Vibration Total Values *2
(triax vector sum)
Drilling into Metal
Vibration emission value ah, D = 3.2m/s2
Uncertainty K = 1.5m/s2
Standard Accessories
Chuck Wrench(only for keyed chuck)
Weight according to EPTA-Procedure 01/2003.
Vibration total values (triax vector sum) were measured according to EN60745.
Optional Accessories
| Part Name | Code No. |
| --- | --- |
| Hook | 982593 |
| Hook (A) | 370716 |
Note: Manufacturer reserves the right to change specifications of parts and accessories without notice. Specifications and standard accessories may vary from country to country.